ABOUT
FROM THE CREATIVE DIRECTOR
"I wanted a place where I can continue to elevate my own language of design and create pieces where whoever wears my clothes can feel their best self, defining their own world and their own uniform. One that goes beyond seasons and one where where they are able to confidently express themselves through the reinvention of classic shapes and thoughtful design. It's simple really, I just want to make clothes that make you feel good"
A.I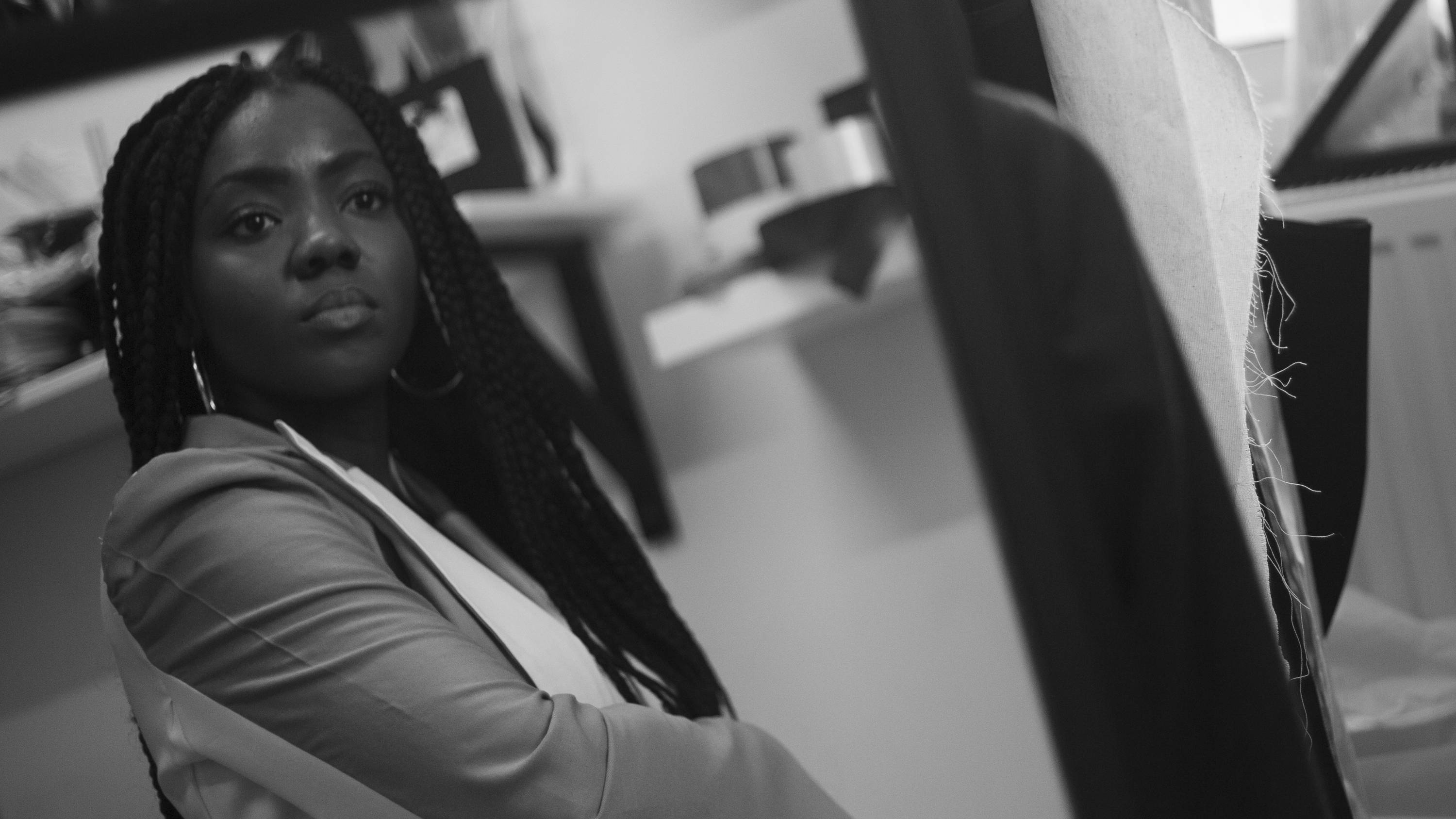 Aissata Ibrahima is a London based RTW brand focused on breaking down traditional boundaries in gendered apparel.
Endowing strength in femininity, delicacy to masculinity and narrowing the divide in design perceived as separately male and female. After working on design teams for various London brands, combined with her experience in Luxury fashion, Aissata launched her namesake label in November 2019 with the debut collection titled "Lovers."
Our vision is to create pieces that encourage individuality whilst focusing on craftsmanship, inspired by menswear silhouettes and an added elegance with edge.
As a brand we are focused on playing our part in maintaining a sustainable model, for this reason all our pieces are currently Made To Order. This is to ensure we only make what is required and plays a pivotal role in our waste reduction, we also take pride in making pieces especially for you.
We also offer a custom & bespoke service. Whether it's for a special occasion or you simply want a new addition to your wardrobe. Together with our Creative Director you will both collaborate on bringing your vision to life and you will be involved in every step from fabric selection to fittings.
For more information on all our services please email us at info@aissata-ibrahima.com
We encourage our clients to keep their items forever as they will only get better with time.
Along with our limited collection, we work on a number of creative projects and collaborations. Please contact millie@Blackpr.co.uk